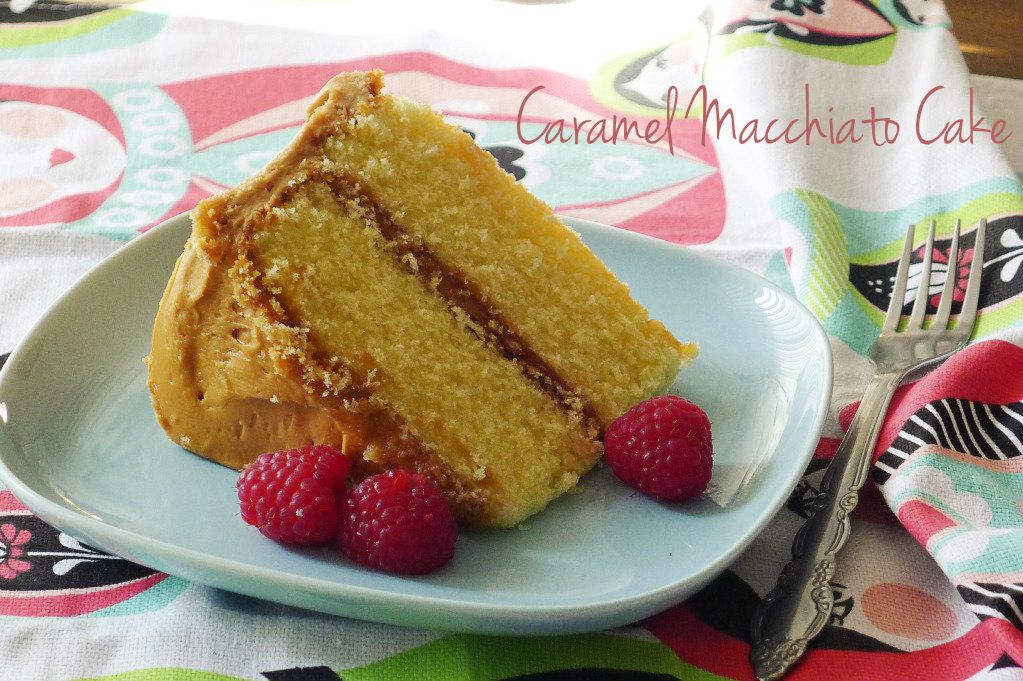 Ingredients
1 box of yellow Cake Mix
3 eggs
1 1/2 cup of coffee, flavored with International Delight's Caramel Macchiato 1 packet of vanilla pudding mix
1/3 cup of vegetable oil
1 cup of butter2 cups of brown sugar
1/2 teaspoon salt
12 tablespoons of International Delight's Salted Caramel Mocha
4 cups confectioner's sugar
Instructions
Preheat oven to 340 degrees.
In a large mixing bowl, add cake mix, eggs, coffee, pudding mix, and oil. Mix for a few minutes until all ingredients have mixed well.
Prepare two 8" greased cake pans.
Pour mixture in cake pans and bake for 35 minutes or until toothpick inserted in center of cake comes out clean.
Turn off oven and leave cake in cooling oven for approximately 25 more minutes. Ice with Caramel Buttercream

Instructions for Caramel Buttercream

On a medium saucepan, add brown sugar, butter, and creamer. Mix and cook over low/medium heat bring to a boil. Once it gets very bubbly. Remove from heat and set aside to cool.
In the bowl of your electric mixer whip cooled caramel mixture for 2 minutes on high speed.
Add in confectioners sugar 1 cup at a time while mixing on low speed.
Cool completely before frosting.